Published: Wednesday, February 20, 2019 03:36 PM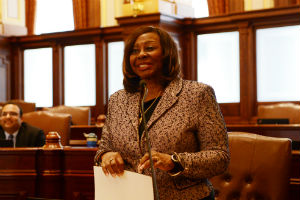 SPRINGFIELD – State Senator Mattie Hunter (D-Chicago, 3rd) issued the following statement in response to Governor JB Pritzker's proposed budget for the upcoming year:
"This budget is a more positive starting point than has been the case in recent years. I am encouraged to see thoughtful initiatives in Governor Pritzker's proposed budget that will help restore stability in Illinois.
"The Governor's investments in childhood education, workforce development and restorative justice efforts gives me positive assurance that we can all work together towards creating better educational opportunities for our students, more quality jobs in our communities and keeping our young people from entering the criminal justice system.
Category: News