Published: Thursday, March 10, 2022 01:27 PM
With Governor Pritzker more than doubling funding aimed at reducing firearm violence since he took office, eligible organizations can apply for over $150 million in state funding to further violence prevention efforts.

The grants are made possible through the Reimagine Public Safety Act (RPSA), which aims to address the root causes of firearm violence in Illinois through targeted, integrated behavioral health services, access to economic opportunities, and violence interruption and prevention programs.
For more details on the above grants and the Office of Firearm Violence Prevention, visit www.DHS.Illinois.gov/OFVP. All applicants must be GATA prequalified. To learn more check out IDHS' GATA App.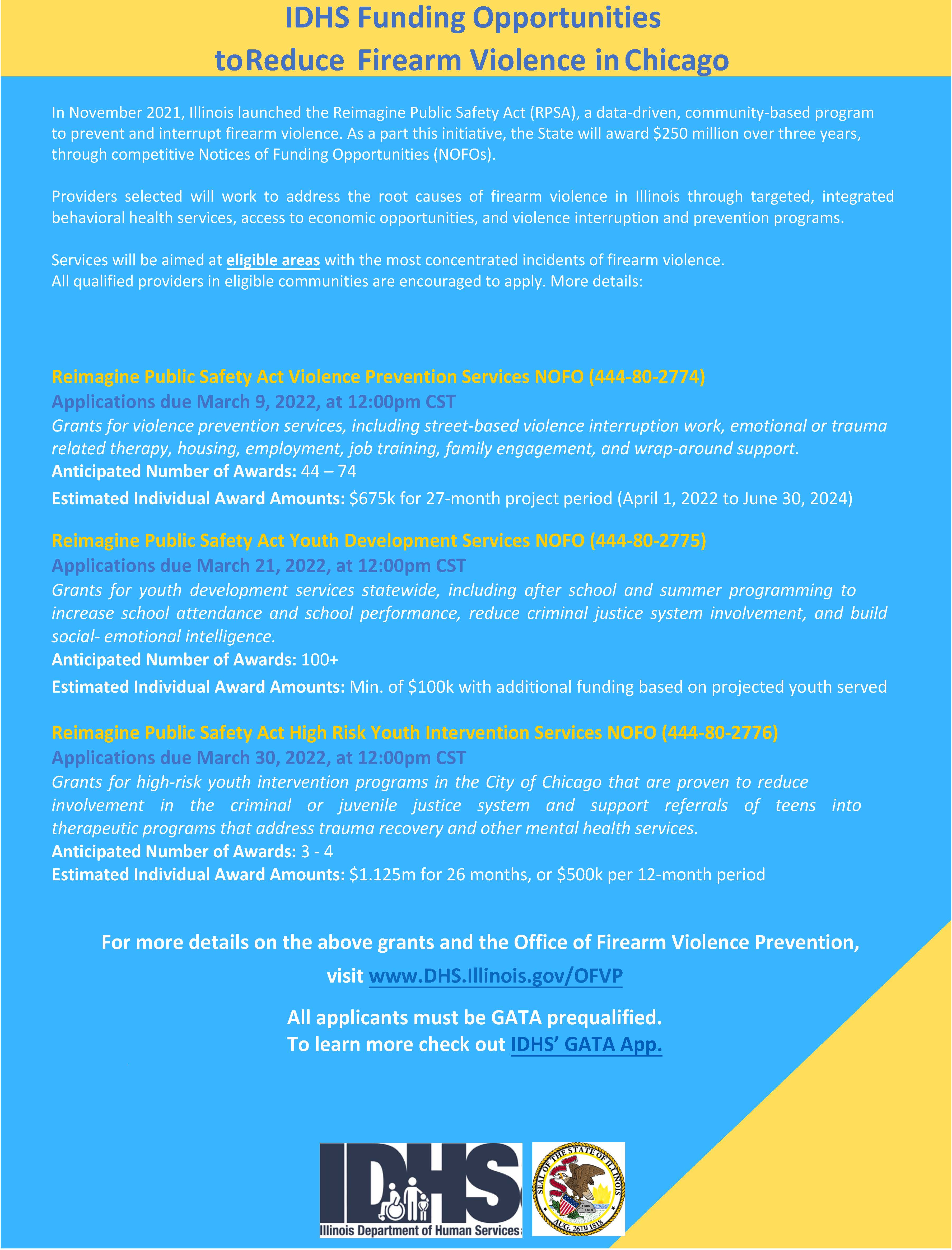 Category: Constituent Services Content