Published: Tuesday, August 08, 2023 02:03 PM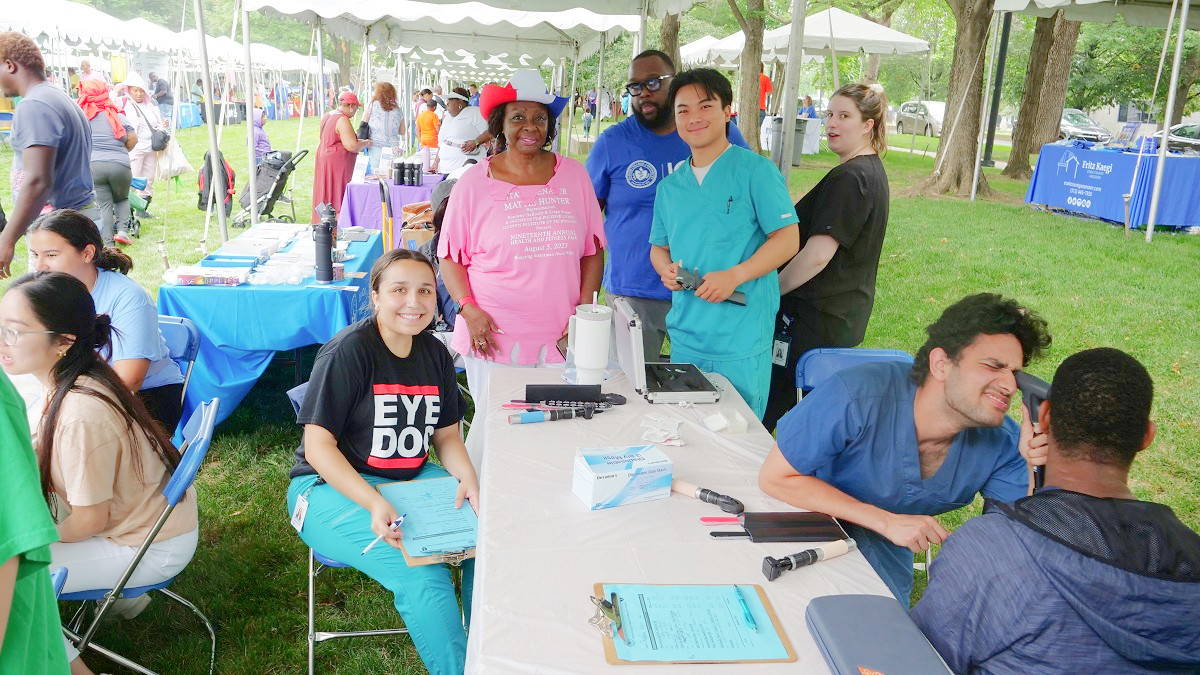 CHICAGO – State Senator Mattie Hunter, a dedicated advocate for public health and champion of health legislation, held her annual Family Health and Fitness Fair on Aug. 5, bringing local residents together for a day of health screenings, resources and entertainment.
"Year after year, this health fair serves as a way to extend essential health services and information directly into our community," said Hunter (D-Chicago). "By offering these free resources — including diabetes and kidney screenings and school physicals — we are encouraging families to prioritize their well-being."
Held at the Illinois Institute of Technology for its 19th year, many 3rd District residents have come to rely on the free services provided at this event, as evidenced by the hundreds who attended despite the rain. In addition to health screenings, students heading back to school were able to take advantage of free haircuts and braiding, as well as new backpacks with school supplies.
Category: Constituent Services