Published: Monday, March 08, 2021 04:06 PM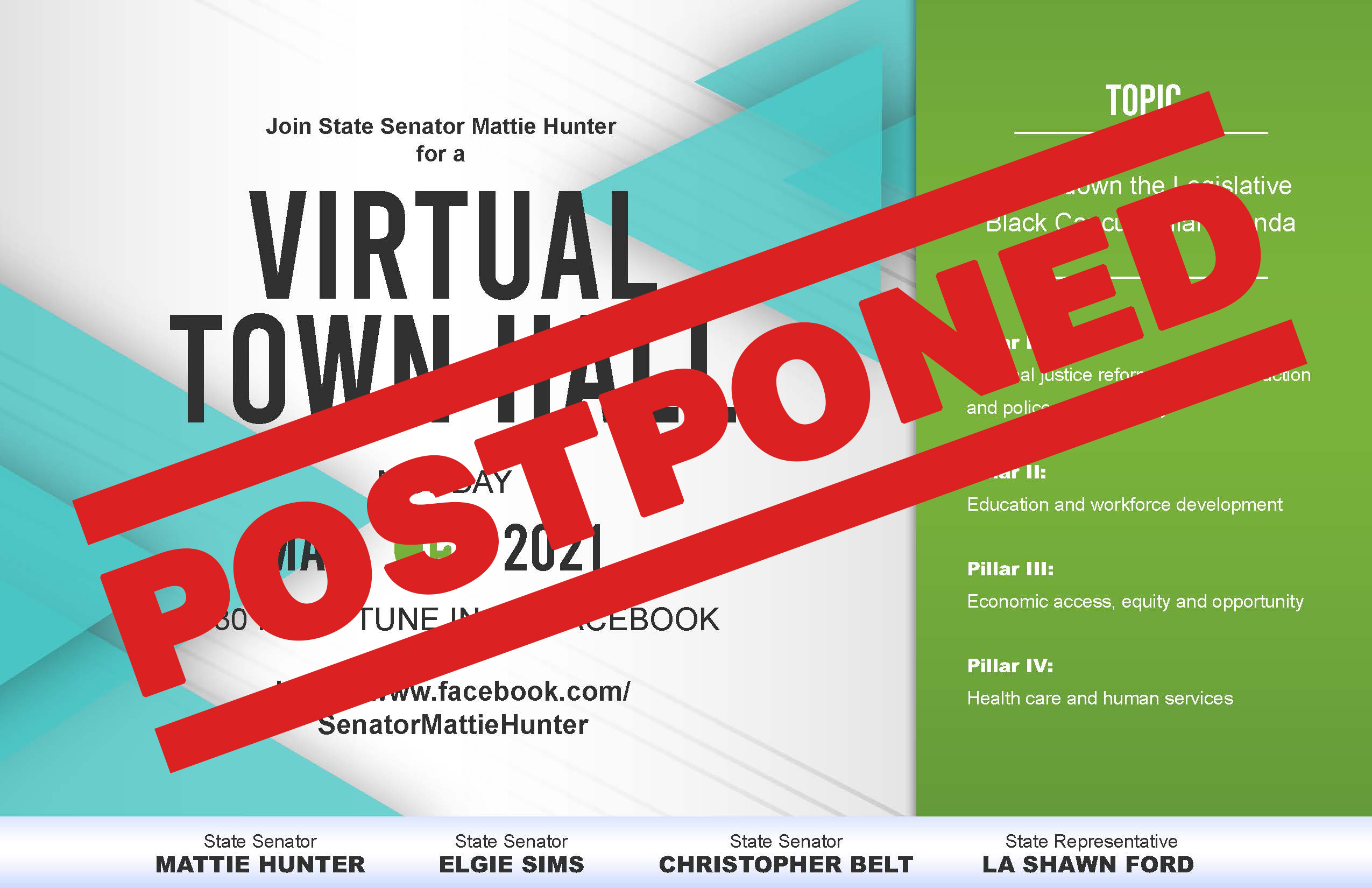 Date TBA - Senator Mattie Hunter will host a virtual town hall on the Illinois Legislative Black Caucus' agenda to eradicate racism. Senator Hunter will breakdown the Healthcare and Human Services Pillar, and will be joined by Senator Elgie Sims, Jr., who will speak on the Criminal Justice Pillar, Rep. La Shawn Ford, who will breakdown the Education Pillar, and Senator Christopher Belt, who will discuss the Economic Pillar.
Tune in on Senator Hunter's Facebook Live: https://www.facebook.com/SenatorMattieHunter
If you have questions about any legislation that is a part of the ILBC Pillar Agenda, please submit them here.
Category: Constituent Services Content