Published: Monday, April 22, 2013 03:58 PM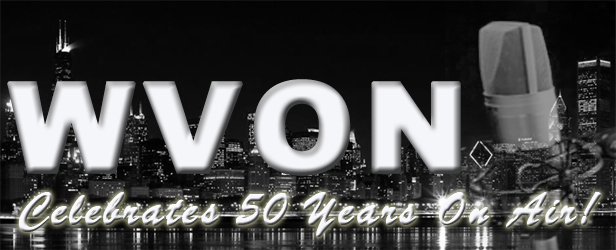 In 50 years, Chicago has witnessed a number of things. Martin Luther King Jr. brought the Civil Rights Movement to Chicago in the mid-1960s. In 1968, the Democratic National Convention was held in Chicago. The Sears Tower was the tallest building in the world upon its completion in 1973. Harold Washington became the first African American mayor in 1983. Barrack Obama not only became the first African American President, but was also elected for a second term.
Through all this one radio station was, and continues to be, the voice for African Americans in Chicago. WVON 1690 AM, the only Black-owned and operated radio station in the city, celebrates its 50th anniversary this year.
Category: Press Releases