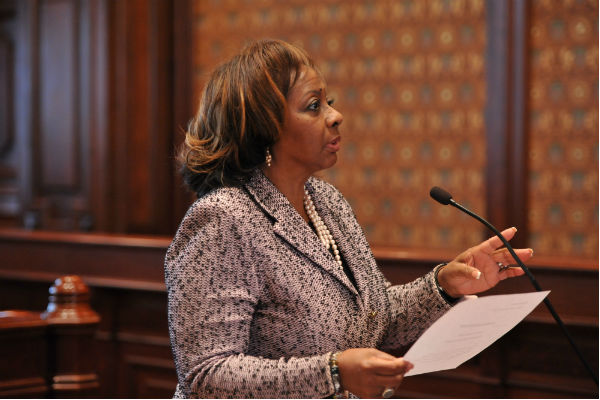 SPRINGFIELD – Elected officials joined Sen. Mattie Hunter for a moment of silence in honor of the late Representative Esther Golar today in the Senate Chamber. Hunter introduced Senate Resolution 1034 to memorialize Rep. Golar's contributions to the General Assembly.
"Representative Esther Golar was a colleague, friend and a great person. Illinois lost a wonderful person and a wonderful statesman," Hunter said during her floor speech.
Golar joined the Illinois House in 2005. Her top legislative priorities were fighting for safer neighborhoods, stronger schools, securing better wages and creating equal access to health care for every Illinois resident.
Throughout her nearly 10 years in the House of Representatives, Golar served as House Chairwoman of the Legislative Black Caucus and chaired numerous committees.
Rep. Golar will be remembered for her resolve, commitment to public service, devotion to faith, kindness, sense of humor, and ability to bring levity to tense moments with her gift of song.