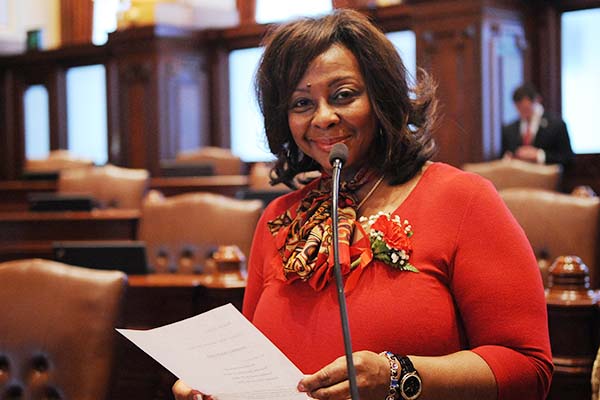 Welcome to my official legislative website. Thank you for visiting. I hope that this site provides you with useful and substantive information about myself, the 3rd legislative district and how I am working to make your voices heard and represent you in Springfield.
As we embark upon the 98th General Assembly, I am excited and hopeful for the great opportunities ahead for improving our State through innovative legislation.
I always enjoy hearing back from my constituents and listening to your input. If have any questions, concerns or ideas, never hesitate to contact me. I hold periodic townhall meetings, roundtables and satellite office hours, so do not forget to check the Constituent Services section of my Web site to stay in the loop regarding upcoming events.
Sincerely,



Mattie Hunter