Published: Friday, March 18, 2016 09:36 AM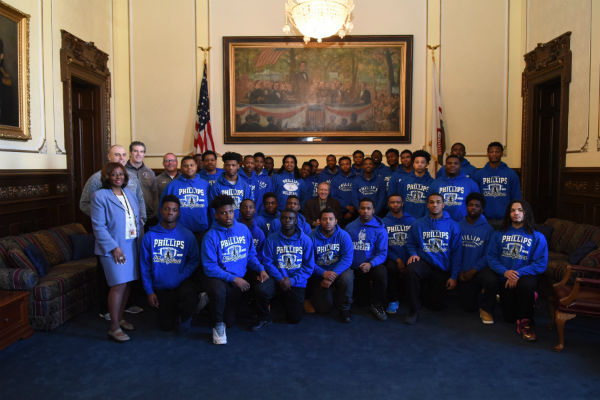 SPRINGFIELD - Bronzeville's Wendell Phillips Academy football team met State Senator Mattie Hunter at the state capitol on Wednesday in honor of their historic championship win.
"Wendell Phillips Academy's championship not only highlighted their strength, preparation and dedication to football but it highlighted the often-overlooked capabilities in our neighborhoods," said Hunter. "It will take these large victories to change our city's narrative. it will take these wins for their peers to see that they, too, can succeed in their chosen paths."
The Wildcats made history by becoming Chicago's first public high school to win the 4A state football championship. The team helped turnaround the school's representation.
Category: News