Published: Thursday, July 30, 2015 11:27 AM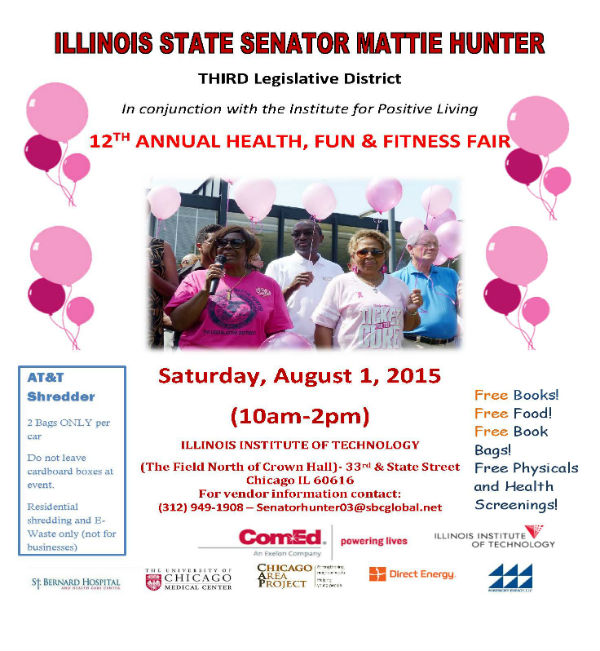 Chicago families who have lost loved ones to violence are invited to join State Senator Mattie Hunter (D-Chicago), who recently lost her nephews to violence, for a commemorative balloon release on Saturday, August 1st at the 12th Annual Health, Fun and Fitness Fair.
The balloon releases will be held at 10:45 a.m. at the Illinois Institute of Technology, located at 33rd and State Street. Local ministers will gather for a call-to-action against violence.
"Restoring the family structure in our neighbors can end violence. I want to stand with families in mourning to celebrate the lives of our loved ones. Together, we must all consciously commit to changing the community culture of crime, death and despair," Hunter said.
Category: News